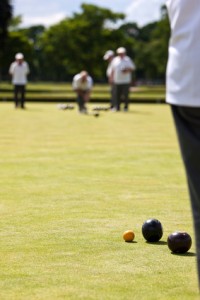 With your bowling club website designed and hosted at bowls-club.co.uk you can add news and content at will right from your own computer; no need to pay a web designer to add your latest match results or advertise the next BBQ evening. You can do it yourself at the drop of a hat…and into the bargain anything you write or add will automatically take on the look and feel of the original site design…no web design skill needed!
Once we have set up your site you decide how much or how little additional information you want to display on your site. If you want to publish weekly results…that's fine, if you want to pace a daily green update you can do that too! You can even publish tournament results in real time as they happen, just like a sports news reporter if you wish!
Your new site will be built on the rock solid WordPress platform, preferred by millions of website owners worldwide and we will provide you with Free WordPress tutorials and unlimited support so that you will never be stuck.
For just £69 per year (plus initial £39 set up fee) you can have a dynamic website that truly reflects your club's forward looking aspirations.